Posts Tagged 'venture capital'

Threestory Studio's second data visualization project with Silicon Valley law firm Fenwick & West was released to the public this week. This report looks at trends in venture-funded deals in the life sciences.
Though not as extensive or complex statistically as the first one (Corporate Governance Practices and Trends), this one presented some interesting challenges in presenting data clearly, accurately and concisely. I'm happy with the results.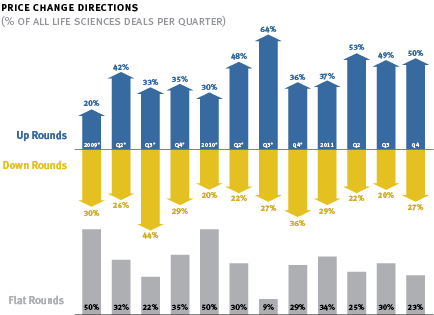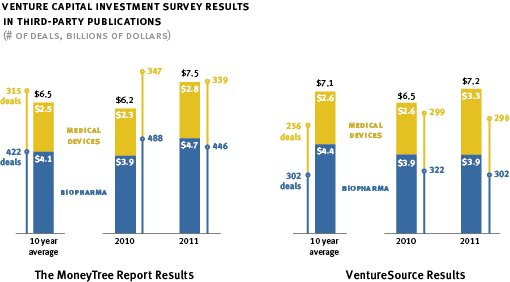 I love this stunningly clear, easy-to-use, and information-rich interactive piece that encourages exploration of VC investments. It works well on many dimensions. Looks like it's a collaboration between Accurat Studio, Ben Willers and Visual.ly, with all the data being drawn from the CrunchBase API, so it should stay as up to date as CrunchBase is.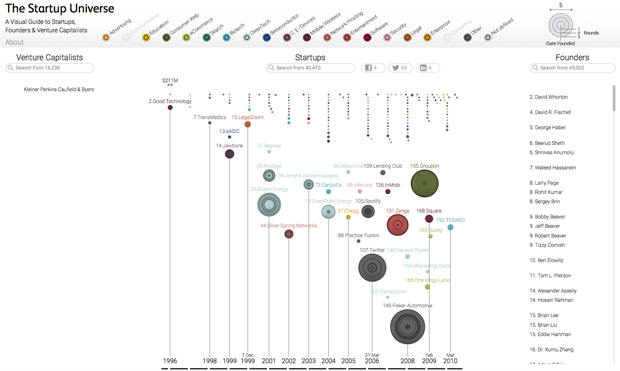 Some detail of the interaction.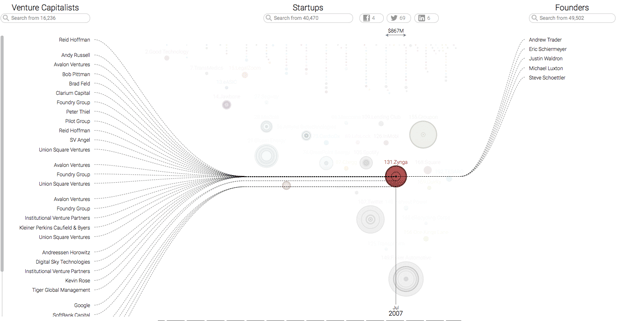 It's much more interesting to play with it than read about it, so go take a look.