Posts Tagged 'jim vallandingham'
Came across this fascinating interaction from the New York Times, doing research for a client project. It was interesting just as a static image with a few rollovers, but then I clicked some of the links up top (types of spending, changes) and things started flying.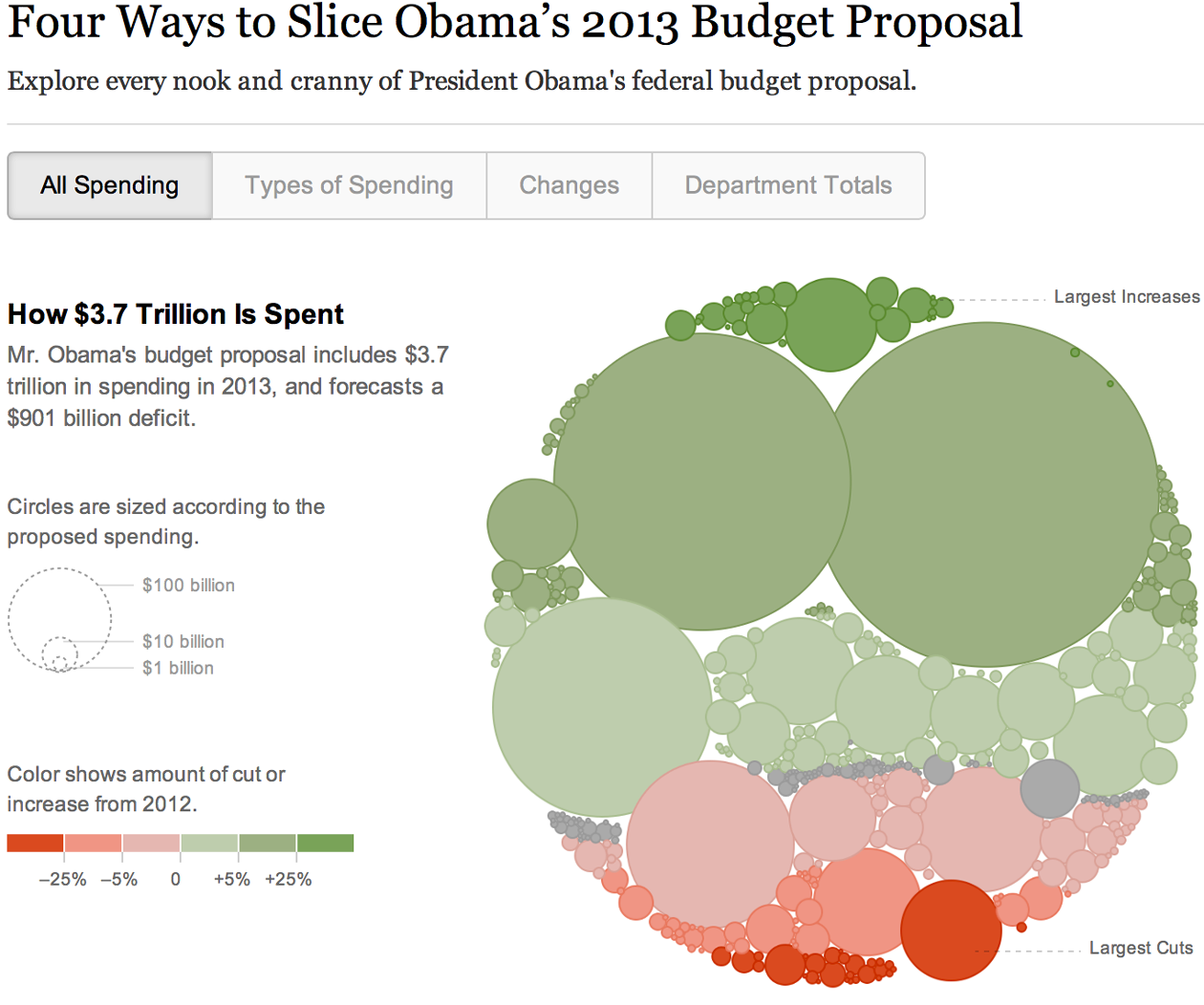 I like how it invites interaction. The playfulness of the motion may be a little distracting from the data, but I think it does make it more "sticky". Try clicking back to the "all spending" tab after exploring the others – interesting to see that the individual bubbles don't exactly fall back into their original places. I guess the budgeting process is messy like that.
Thanks to Jim Vallandingham for the link.