Posts Tagged 'information graphics'
The EPA has announced a new fuel efficiency label for cars – mandatory in 2013. It's a nice effort toward providing some information design, but it makes my head hurt a little more than it should. Too much cramped type, overbearing borders and a confused information hierarchy.
The apparently committee-designed version adds a figure for what you will save (or spend) compared to the average vehicle over 5 years. Seems like that could have been integrated with the Annual Fuel cost more tightly to save space and increase clarity.
The original proposed design (below) had a little more breathing room and the useful feature (in my opinion) of ranking fuel economy within the vehicle class as well as compared to the overall average. For those who need a large car (to carry 8 kids safely through the mountains, for example), it's just stating the obvious to tell them that an SUV is not going to have the fuel economy of the average car.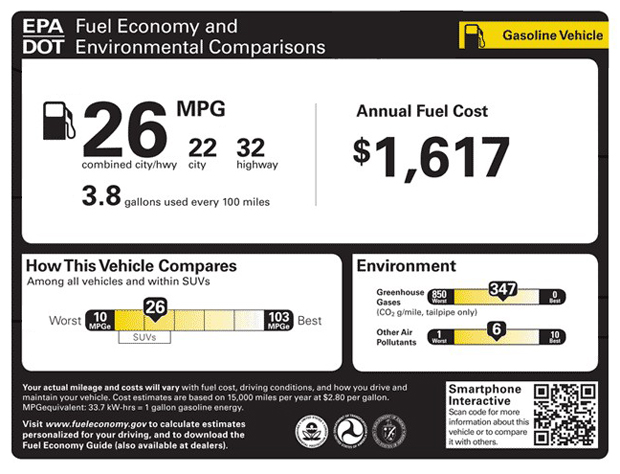 It took 30 years to decide to do this redesign. Look for a new and improved label in 2040.