Posts Tagged 'accurat'
I love this stunningly clear, easy-to-use, and information-rich interactive piece that encourages exploration of VC investments. It works well on many dimensions. Looks like it's a collaboration between Accurat Studio, Ben Willers and Visual.ly, with all the data being drawn from the CrunchBase API, so it should stay as up to date as CrunchBase is.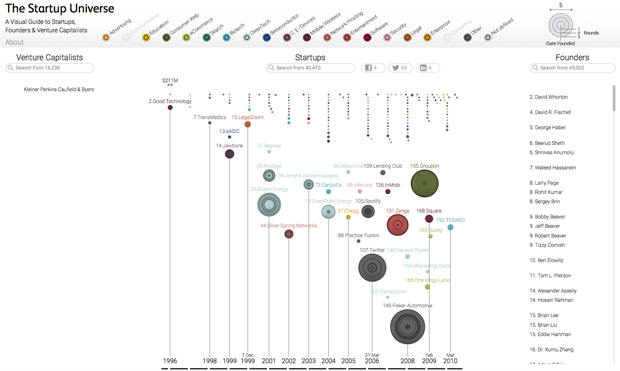 Some detail of the interaction.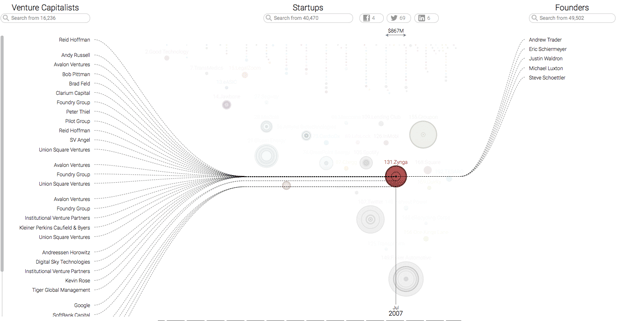 It's much more interesting to play with it than read about it, so go take a look.