Gender Diversity
We developed all the data graphics (about 70 individual graphs and charts) for a report on Gender Diversity in company leadership that was published this week by Fenwick & West. The report compares the top Silicon Valley companies with the S&P 100. According to the survey, Silicon Valley companies overall have less female representation in company leadership than large public companies nationwide, though both seem to be increasing in representation over time.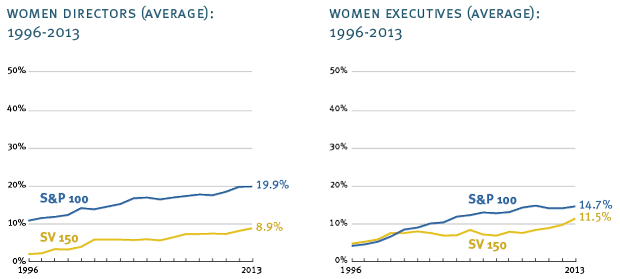 This bubble chart gives you an overall sense of female representation on boards of different sizes. You can see that the S&P 100 companies tend to have more directors overall, and also more women directors. How long will Silicon Valley companies stay clustered at the bottom?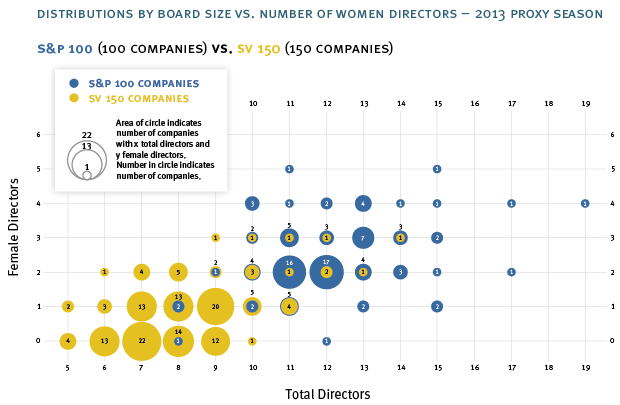 The Wall Street Journal picked up the story. You can download the full report from Fenwick & West's website: Gender Diversity in Silicon Valley: A Comparison of Silicon Valley Public Companies and Large Public Companies.

Tags: data graphics, fenwick & west, gender diversity, silicon valley, wall street journal
This entry was posted on Friday, December 13th, 2013 at 2:04 pm and is filed under Data Graphics, Graphs and Charts. You can follow any responses to this entry through the RSS 2.0 feed. Both comments and pings are currently closed.
Comments are closed.