Wind Map
With Hurricane Sandy wreaking devastation in the Northeast, I don't know if it's a good day or a bad day to blog about the wind, but I came across this living map of the wind created by hint.fm and was captivated.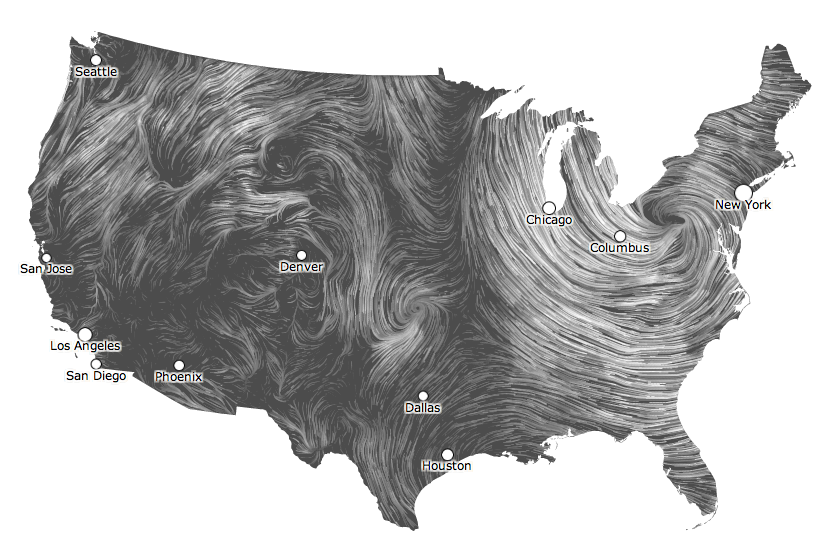 You can also see a wind gallery of previous dates in recent history. Fascinating.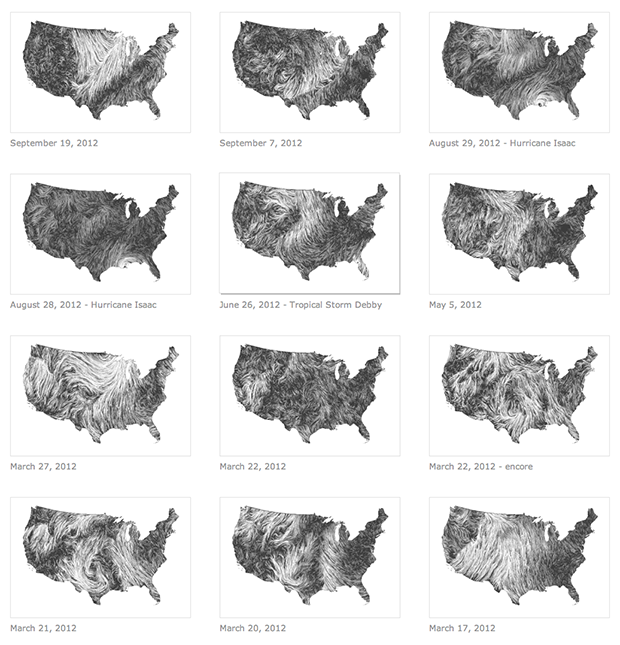 Tags: hint.fm, national digital forecast database, weather, wind map
This entry was posted on Tuesday, October 30th, 2012 at 1:39 pm and is filed under Data Visualization, Maps, motion. You can follow any responses to this entry through the RSS 2.0 feed. Both comments and pings are currently closed.
One Response to "Wind Map"