Vizualize.me launches
The promised infographic résumé tool that I mentioned a few posts back has launched at Vizualize.me. It's a customizable infographic interpretation of your LinkedIn profile, to which you can add skills and other experience. Using LinkedIn to populate the infographic gives a jumpstart to the process. Seeing work experience in a timeline makes a lot of sense, though the scale of the education timeline differs from work experience in a way that gives a distorted view. See my full infographic CV: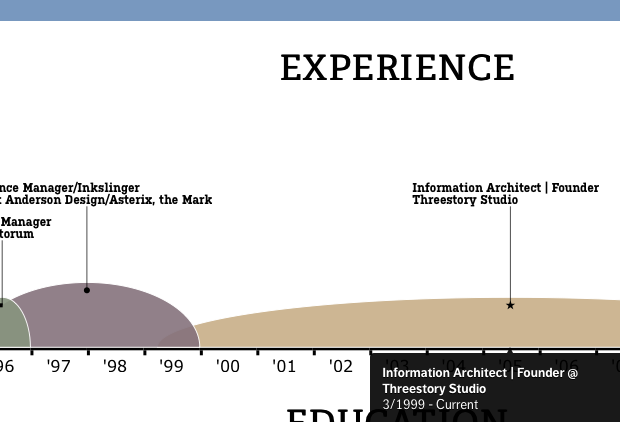 Tags: CV, infographic, linkedin, resume, vizualize.me
This entry was posted on Wednesday, September 28th, 2011 at 11:11 am and is filed under Data Visualization, Information Design, Timeline. You can follow any responses to this entry through the RSS 2.0 feed. Both comments and pings are currently closed.
2 Responses to "Vizualize.me launches"
Christopher says:
Erik Jacobsen says: