Hand Drawn Maps
In an age of ubiquitous Google Maps and navigation systems that will talk to you, I love the unique maps collected by the Hand Drawn Map Association. Reminds me of the maps my dad used to draw (and still does). I should start collecting those. Below is a nice example from the HDMA site.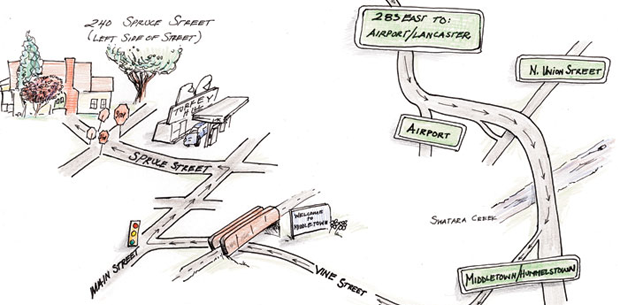 Tags: hand drawn, illustration, maps
This entry was posted on Monday, March 7th, 2011 at 7:02 pm and is filed under Maps. You can follow any responses to this entry through the RSS 2.0 feed. Both comments and pings are currently closed.
4 Responses to "Hand Drawn Maps"
Neal says:
stan says:
Erik Jacobsen says:
Erik Jacobsen says: