Better Life Index
Here's a nice interactive example of making data friendly to the average human. What country would you like to live in? With the OECD Better Life Initiative, you can pick what you care about (Environment, Work-Life Balance, Health, etc.) and see which countries rise above the rest. Another interactive wonder from the brain of Moritz Stefaner. He's the same designer who created the Notabilia Wikipedia project that I posted about a while back. Looks like it's time for me to move to Australia.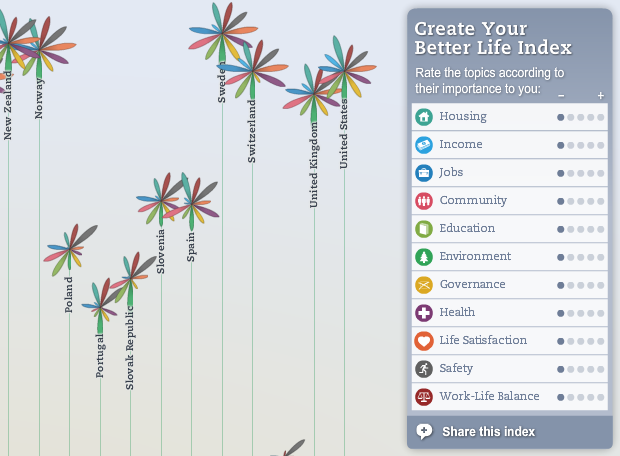 Tags: australia, better life, data visualization, moritz stefaner, OECD
This entry was posted on Friday, August 19th, 2011 at 3:57 pm and is filed under Data Visualization, Interactive. You can follow any responses to this entry through the RSS 2.0 feed. Both comments and pings are currently closed.
Comments are closed.