Posts in the 'Infographics' Category
Palo Alto Networks launched the data visualization that we created yesterday with the release of their Application Usage & Threat Report. It's a depiction of network traffic collected from 3,000+ organizations. The visualization gives you a sense of the applications that eat up the most bandwidth and represent the greatest risk. There are many ways to slice and filter the data, facilitated by the capabilities of the d3.js library. Many thanks to Jérôme Cukier for his coding expertise to bring the concept to life.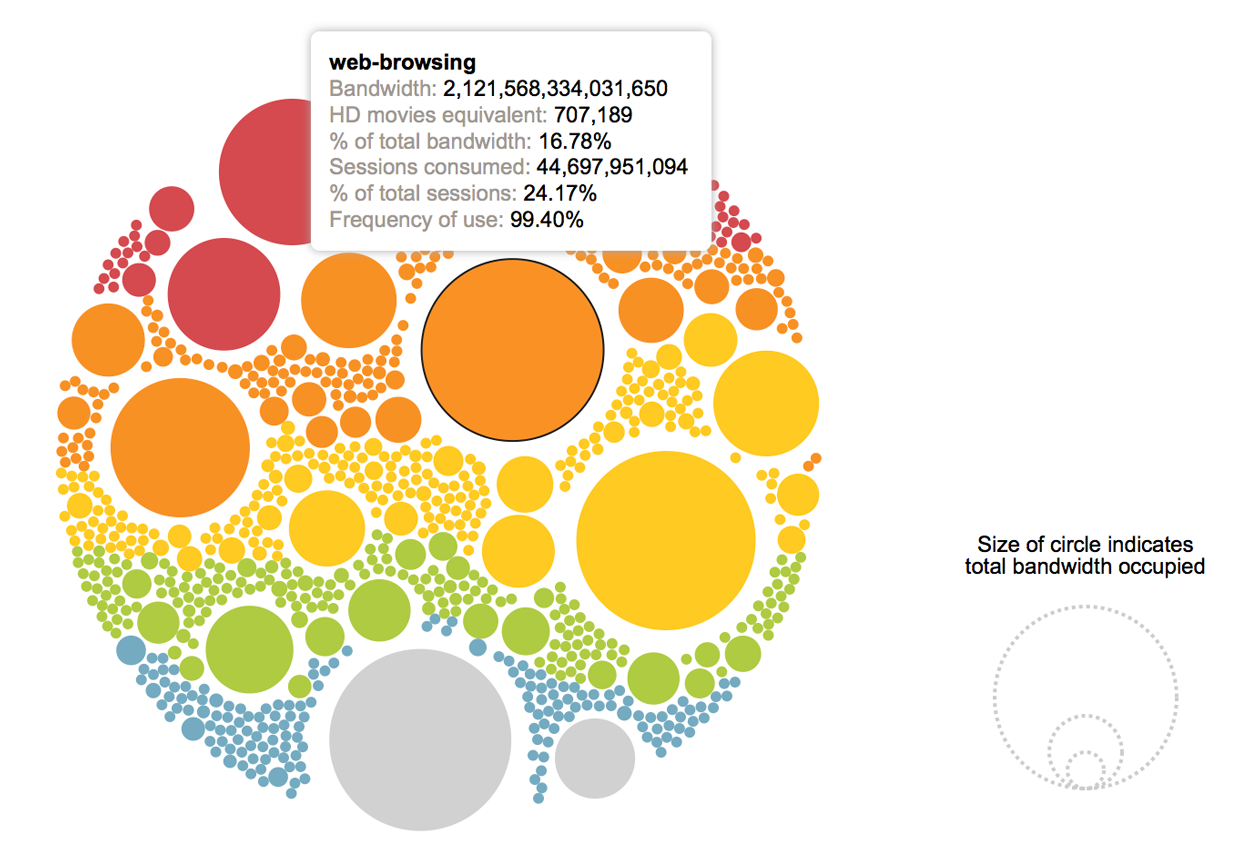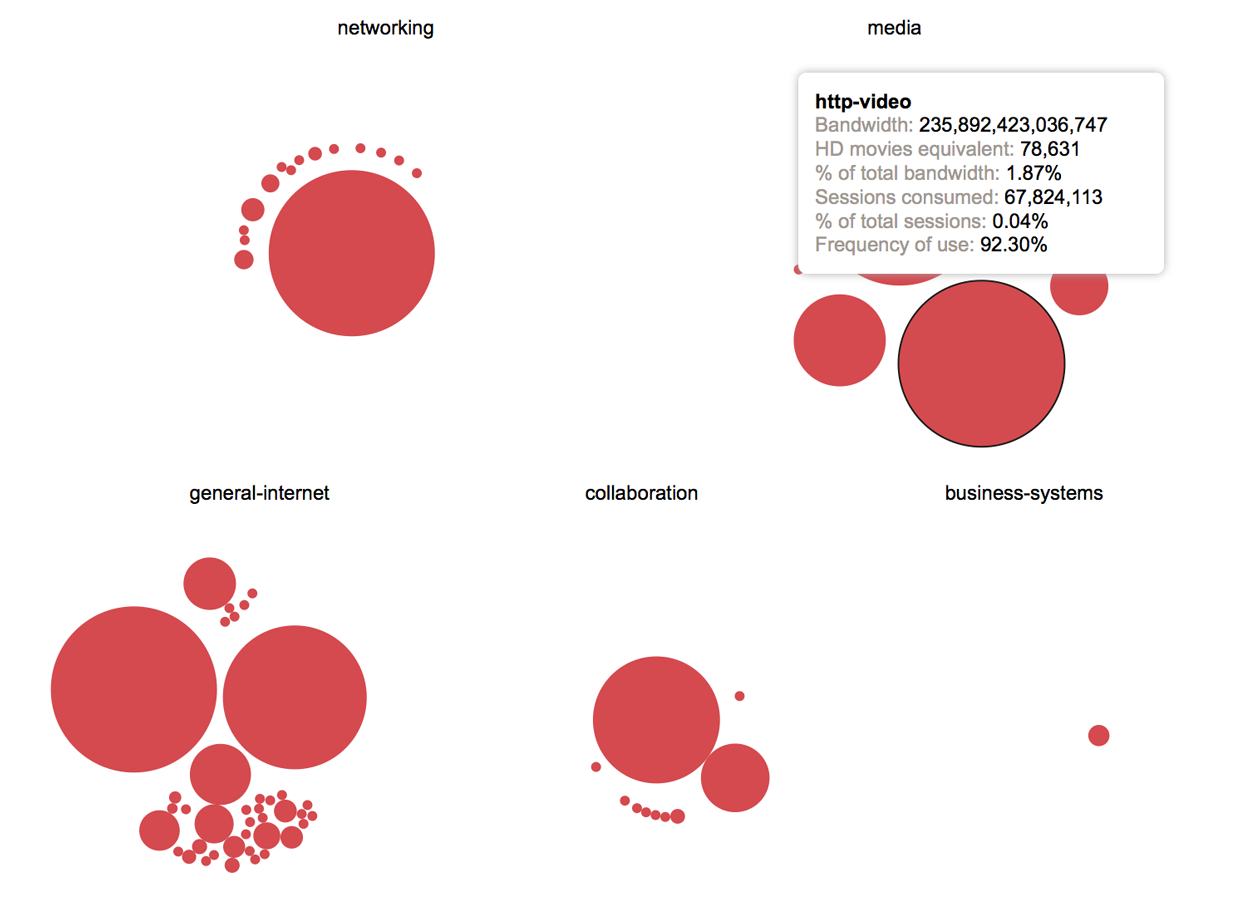 Another piece of the project was to create this related infographic.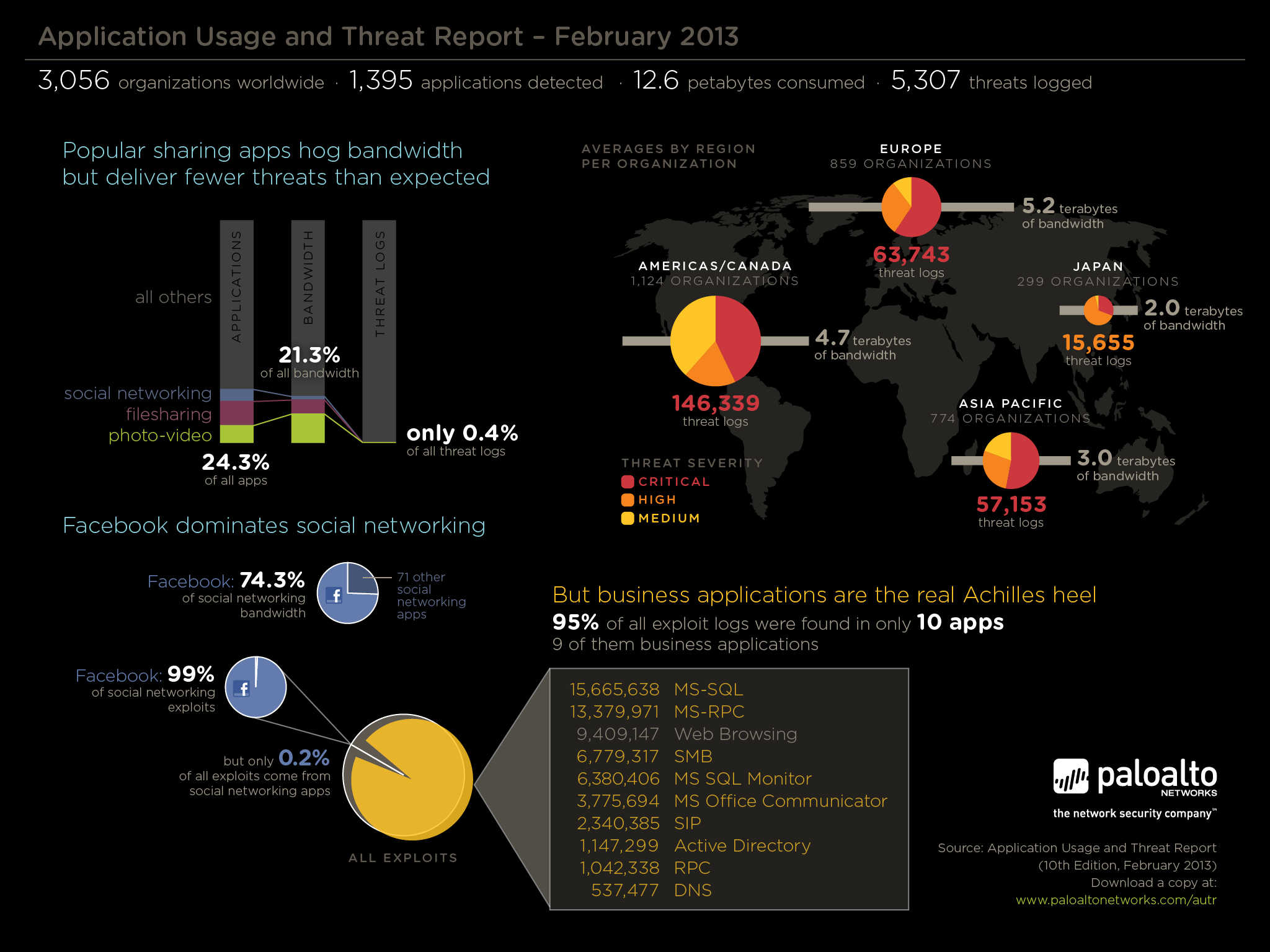 I very much enjoyed delving into the world of moving spheres. What is it about us that is drawn toward playing with bubbles? Looking forward to more projects like this.
I worked with MediaX at Stanford University to illustrate the process for clearing copyrighted materials developed by the Stanford Intellectual Property Exchange (SIPX). Their system removes obstacles to the proper licensing of content in a similar way that iTunes made it easier for us to download music legally.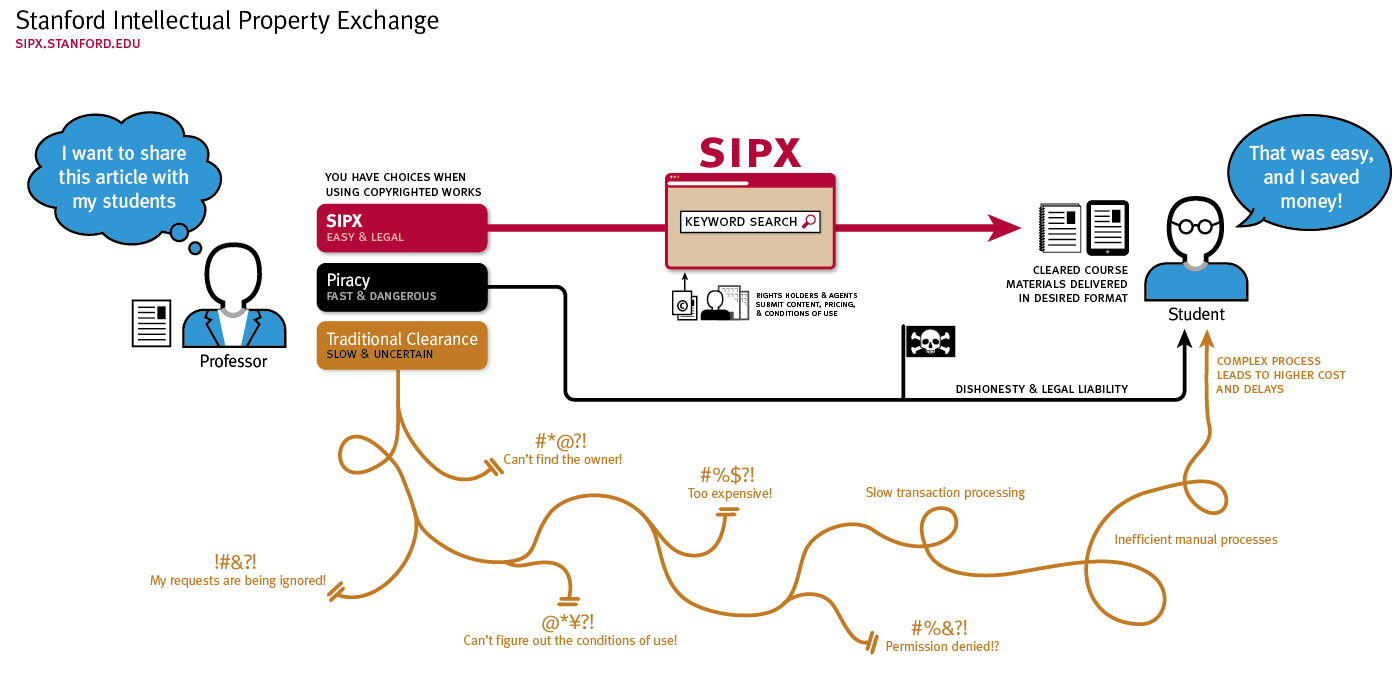 The poster we created together won the Best of Show and People's Choice awards at the recent New Media Consortium conference held in Boston at MIT. I have always been leery of design awards, but it is nice to receive some recognition now and then, especially if it gives my clients some helpful publicity. You can read a full article explaining the effort, along with a video showing some of the good people I worked with, on the New Media Consortium website.
Filed under Idea Illustration, Infographics, Process Illustration
Tags: award, copyright, itunes, legal, MIT, new media consortium, nmc.org, poster, sipx, stanford university

I keep meaning to post about some recent data visualization work from Threestory Studio that formed an integral part of Santa Clara University's President's Report. The design firm Cuttriss & Hambleton did a great job with the overall design of the report while we focused on the infographic components.
The spread featured here highlights SCU's global reach, showing the inflow of international students who study at the university and the outward reach of students who leave to study abroad during their time at SCU. A third layer of global connectivity shows the affiliated Jesuit institutions scattered across the world. It all serves to give you the sense that this is a place that is anything but provincial.
You can see the whole report in a handy PDF viewer (here's a screenshot). Clicking on this image will show you a large scale version of the illustration itself.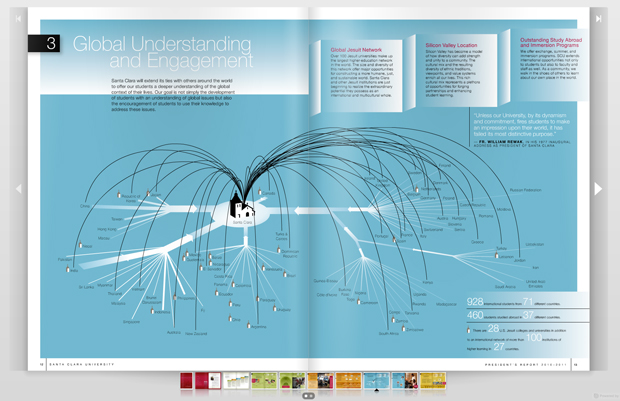 You are currently browsing the archives for the Infographics category.