Posts Tagged 'nmc.org'
I worked with MediaX at Stanford University to illustrate the process for clearing copyrighted materials developed by the Stanford Intellectual Property Exchange (SIPX). Their system removes obstacles to the proper licensing of content in a similar way that iTunes made it easier for us to download music legally.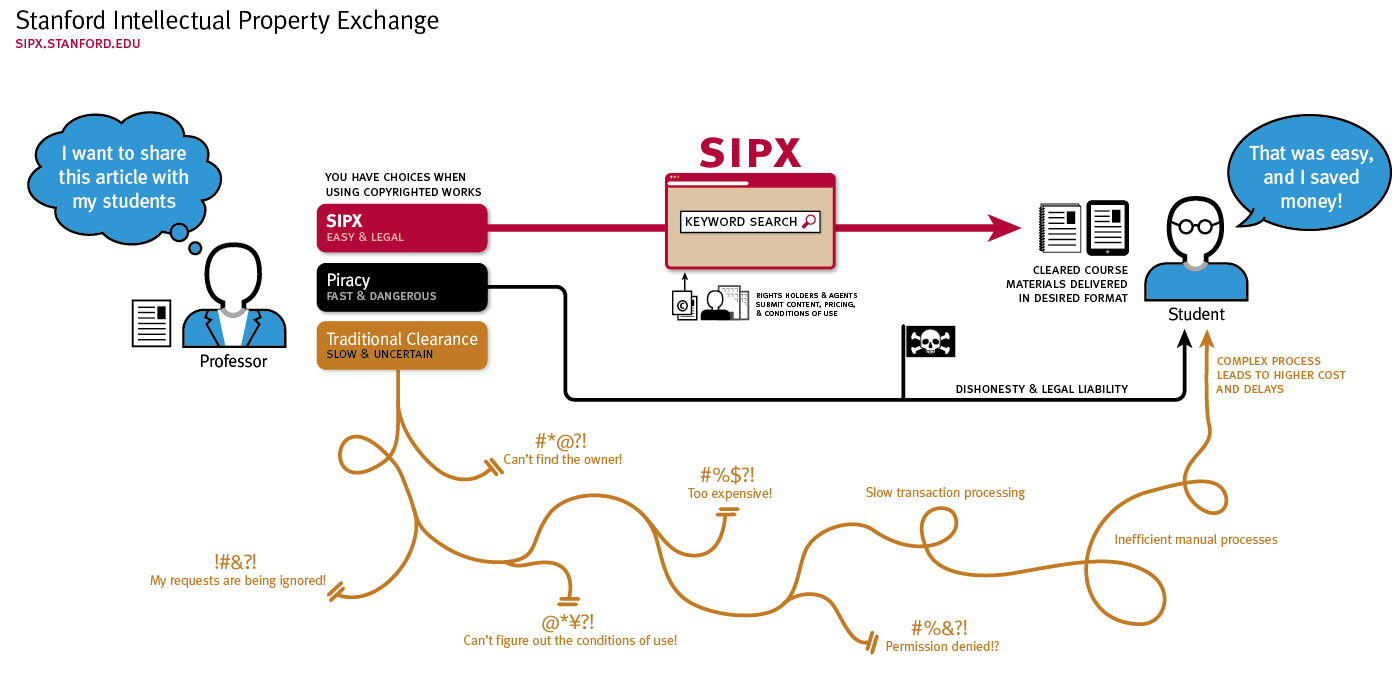 The poster we created together won the Best of Show and People's Choice awards at the recent New Media Consortium conference held in Boston at MIT. I have always been leery of design awards, but it is nice to receive some recognition now and then, especially if it gives my clients some helpful publicity. You can read a full article explaining the effort, along with a video showing some of the good people I worked with, on the New Media Consortium website.
Filed under Idea Illustration, Infographics, Process Illustration
Tags: award, copyright, itunes, legal, MIT, new media consortium, nmc.org, poster, sipx, stanford university