Posts Tagged 'national digital forecast database'
With Hurricane Sandy wreaking devastation in the Northeast, I don't know if it's a good day or a bad day to blog about the wind, but I came across this living map of the wind created by hint.fm and was captivated.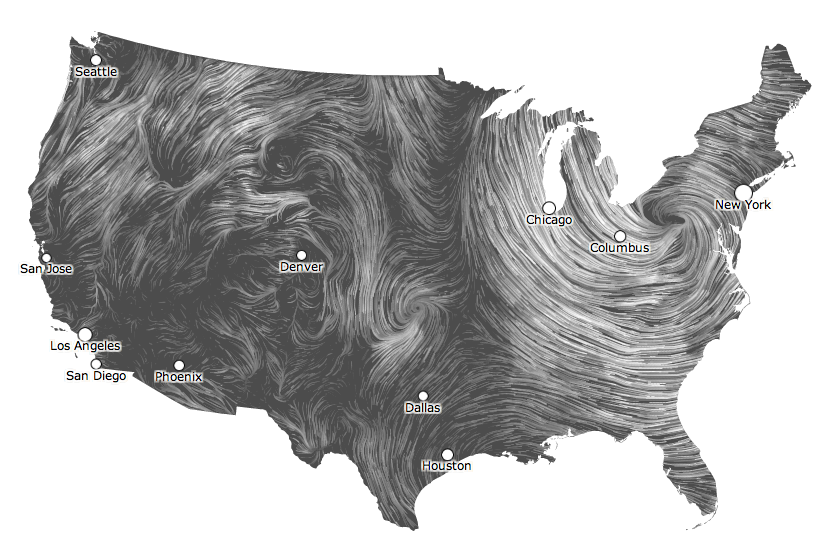 You can also see a wind gallery of previous dates in recent history. Fascinating.