Posts Tagged 'life sciences'
Fenwick & West continues to keep me busy creating data graphics for a series of surveys they publish. Here's one from their Technology and Life Sciences IPO Survey, plotting each deal by number of shares (log scale) and share price at the time of the offering. The bubble size represents the overall deal size. The data visualization software company Tableau made the chart this time – looks like a pretty big deal. We'll see if these bubbles burst.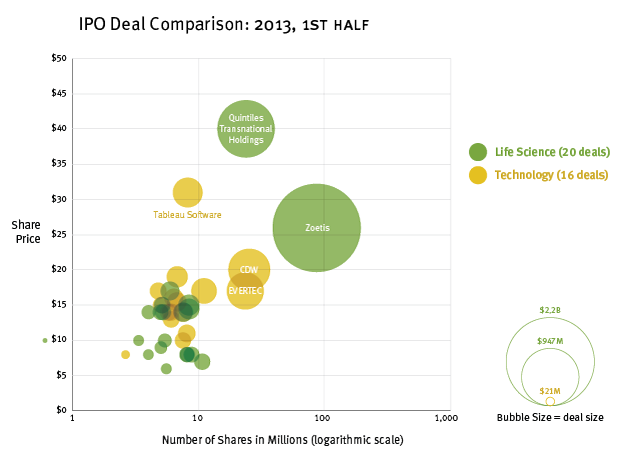 Threestory Studio's second data visualization project with Silicon Valley law firm Fenwick & West was released to the public this week. This report looks at trends in venture-funded deals in the life sciences.
Though not as extensive or complex statistically as the first one (Corporate Governance Practices and Trends), this one presented some interesting challenges in presenting data clearly, accurately and concisely. I'm happy with the results.