Getting into the head of Gustav Klimt
The conceptual illustration of brains has become kind of a quirky side business for me. I've constructed brains with Lego bricks and Lite Brite pegs, and created a DNA brain tree. And now in the style of Gustav Klimt's Portrait of Adele Bloch-Bauer I – this one to submit as cover art for a scientific journal (the paper was on mosaic mutation patterns in the brain).
It's true that you get to know a piece of art (and an artist) much more intimately when you try to recreate it yourself than you would by just studying it. Perhaps even more so when you try to capture the essence of a style and apply it to a new subject.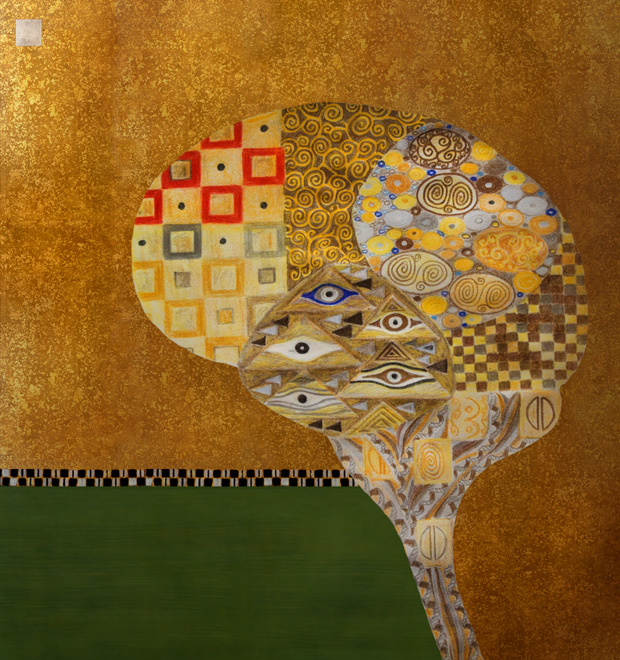 The gold background and black and white checkered stripe are Klimt's (the joys of public domain), but the rest is my creation.
This entry was posted on Wednesday, February 11th, 2015 at 4:29 pm and is filed under Idea Illustration, Science. You can follow any responses to this entry through the RSS 2.0 feed. Both comments and pings are currently closed.
Comments are closed.