IPO Bubbles
Fenwick & West continues to keep me busy creating data graphics for a series of surveys they publish. Here's one from their Technology and Life Sciences IPO Survey, plotting each deal by number of shares (log scale) and share price at the time of the offering. The bubble size represents the overall deal size. The data visualization software company Tableau made the chart this time – looks like a pretty big deal. We'll see if these bubbles burst.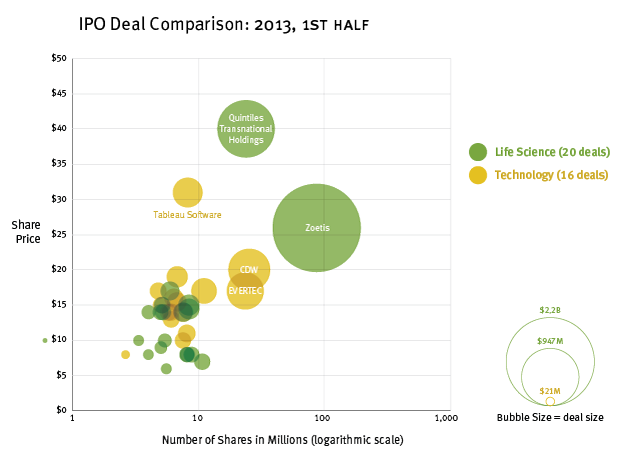 Tags: fenwick & west, ipo survey, life sciences, technology
This entry was posted on Friday, October 4th, 2013 at 5:42 pm and is filed under Data Graphics, Graphs and Charts. You can follow any responses to this entry through the RSS 2.0 feed. Both comments and pings are currently closed.
2 Responses to "IPO Bubbles"
amir says:
Erik Jacobsen says: