Bubble Bandwidth
Palo Alto Networks launched the data visualization that we created yesterday with the release of their Application Usage & Threat Report. It's a depiction of network traffic collected from 3,000+ organizations. The visualization gives you a sense of the applications that eat up the most bandwidth and represent the greatest risk. There are many ways to slice and filter the data, facilitated by the capabilities of the d3.js library. Many thanks to Jérôme Cukier for his coding expertise to bring the concept to life.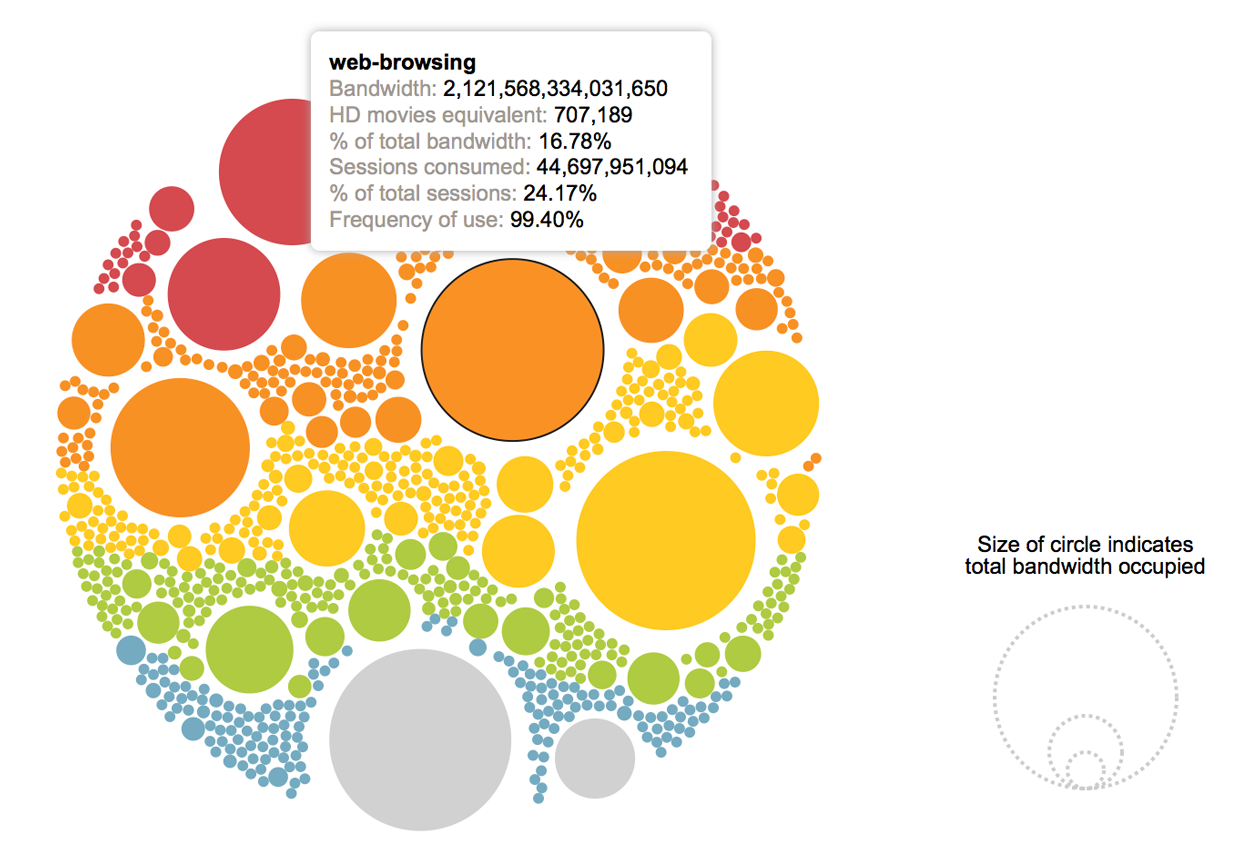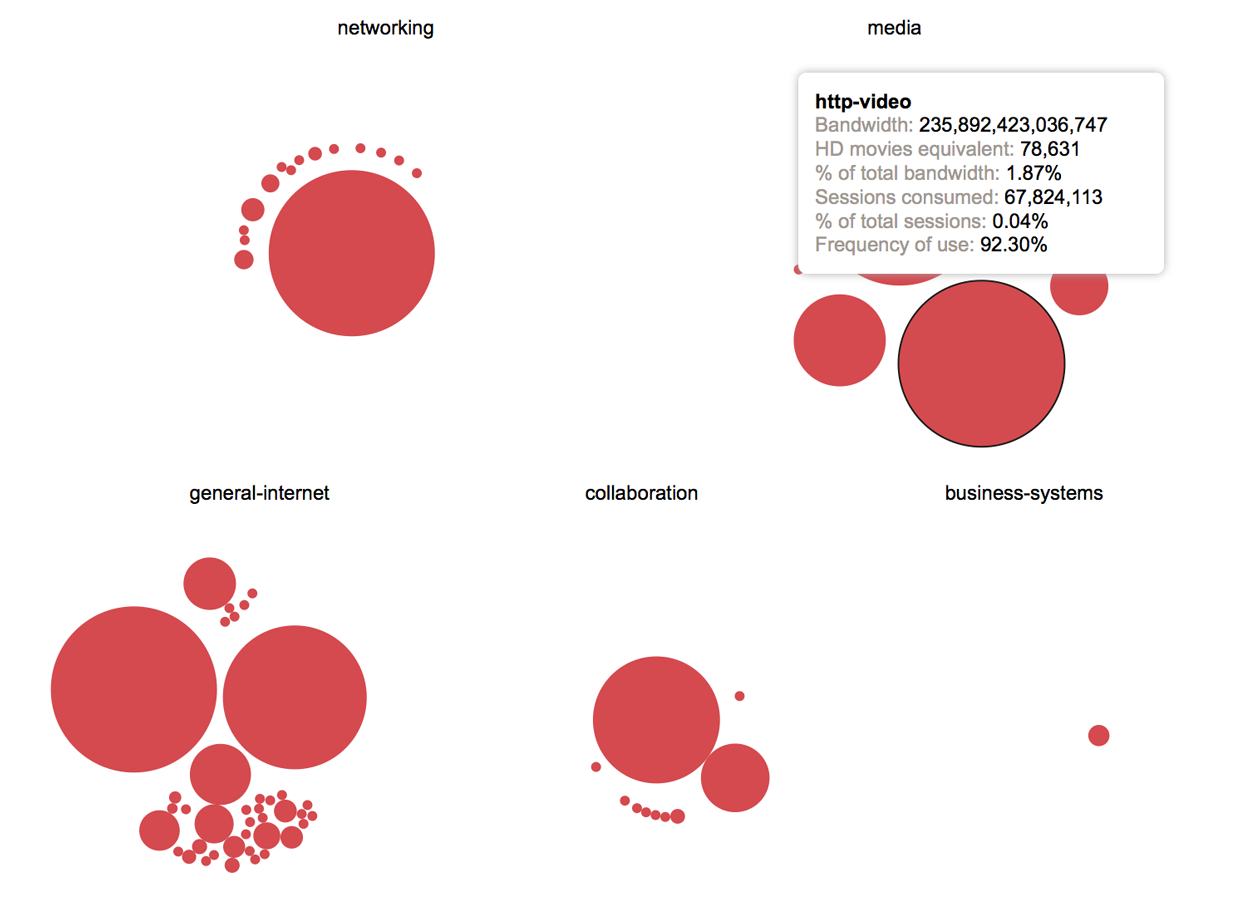 Another piece of the project was to create this related infographic.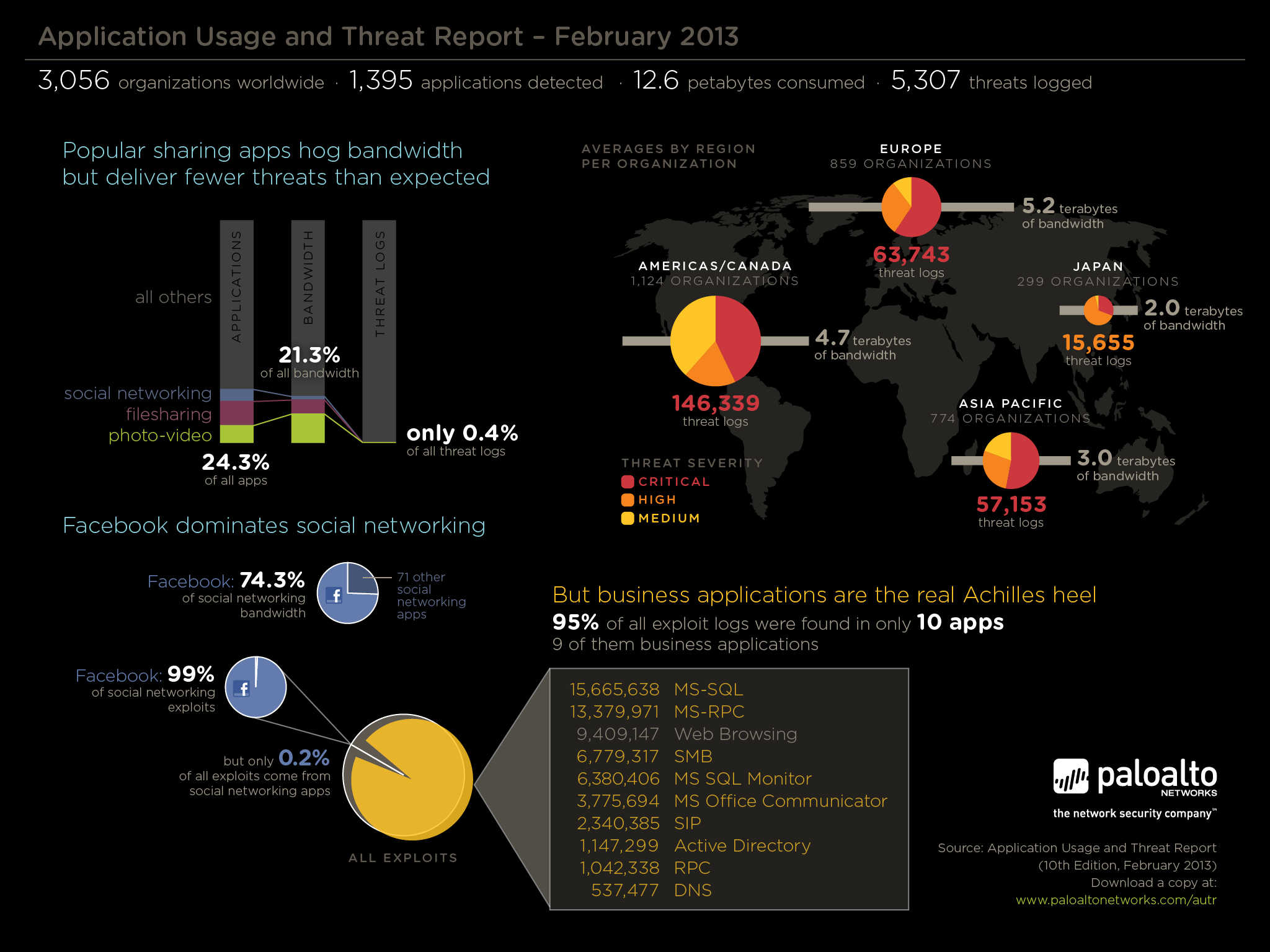 I very much enjoyed delving into the world of moving spheres. What is it about us that is drawn toward playing with bubbles? Looking forward to more projects like this.
Tags: application and usage threat report, bandwidth, bubbles, d3, jerome cukier, network threats, palo alto networks
This entry was posted on Friday, February 22nd, 2013 at 2:05 pm and is filed under Data Visualization, Infographics, Interactive. You can follow any responses to this entry through the RSS 2.0 feed. Both comments and pings are currently closed.
One Response to "Bubble Bandwidth"
Tony says: