Histograms, Boxes and Whiskers

A data-heavy project I've been working intensely on the last week or so was released yesterday. It's a statistical review of corporate governance practices since Sarbanes-Oxley, done by the law firm Fenwick & West.
I enjoyed wrestling with Excel and Illustrator to create histograms, box and whisker plots and a few original creations. And the client was great to work with – detail-oriented, appreciative of good design, understanding of complexity. You can download the full report here: Corporate Governance Practices and Trends
It's amazing how much more understanding you get out of a well-designed visualization than a spreadsheet of numbers. We went from something like this: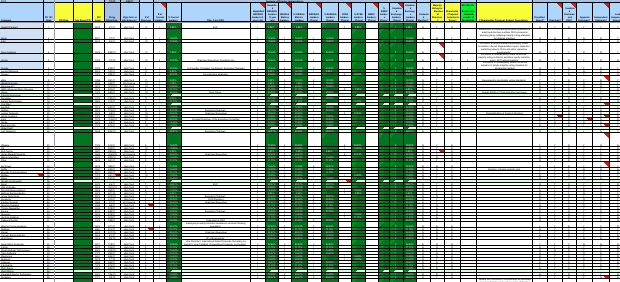 To these: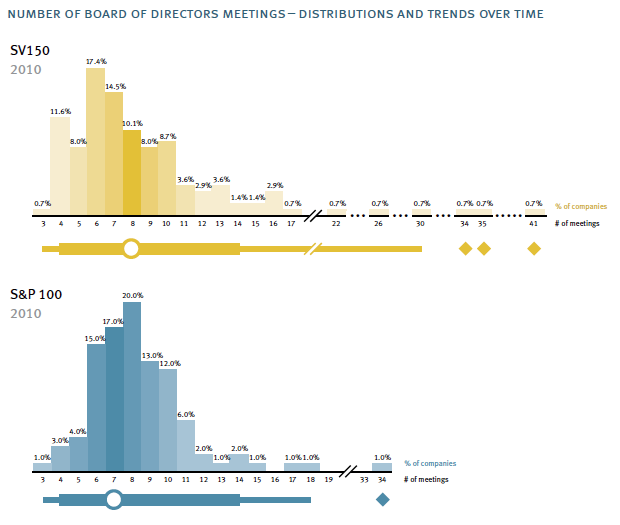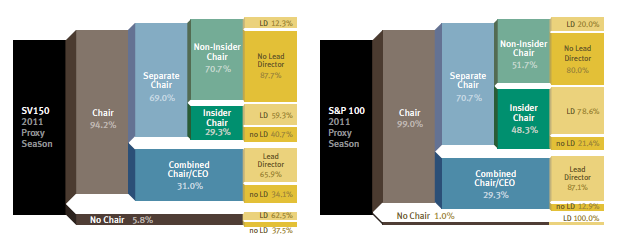 Is it strange that I love graphs so much?
Tags: box and whisker plots, boxplots, corporate governance, excel, fenwick & west, histograms, sarbanes-oxley, spreadsheet
This entry was posted on Friday, February 3rd, 2012 at 11:57 am and is filed under Data Graphics, Data Illustration, Data Visualization, Graphs and Charts. You can follow any responses to this entry through the RSS 2.0 feed. Both comments and pings are currently closed.
One Response to "Histograms, Boxes and Whiskers"