Expanded Cell Coverage
The success of the artwork we created for a previous Cell Magazine cover spawned two additional assignments. One of those was published in today's issue of Cell in an article about single neuron sequencing.
We worked closely with Gilad Evrony and Xuyu Cai of Christopher Walsh's lab at Harvard University to develop an illustration that combines elements of a single neuron, DNA, and a brain, all in the shape of a tree.
Now if I could just get my cell phone to work in the office.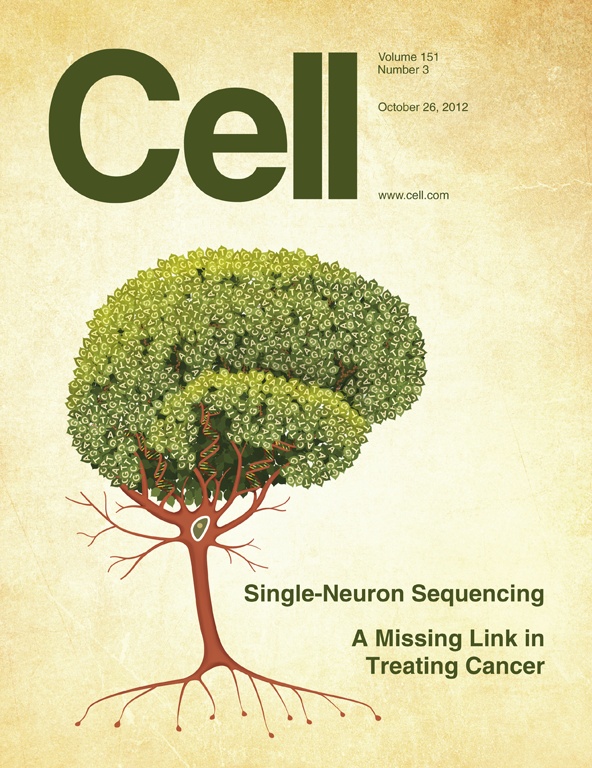 Tags: cell magazine, christopher walsh, cover illustration, harvard university, illustration, science illustration, single neuron sequencing, walsh lab
This entry was posted on Friday, October 26th, 2012 at 3:30 pm and is filed under Idea Illustration, Science. You can follow any responses to this entry through the RSS 2.0 feed. Both comments and pings are currently closed.
One Response to "Expanded Cell Coverage"