Cell Coverage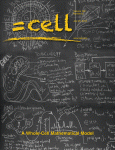 The big news is that Dr. Markus Covert and his lab at Stanford have created an integrated computational model of a cell. Their work was featured in a recent issue of Cell magazine and a New York Times article and could lead to big things.
The side news is that the artwork Dr. Covert enlisted us to create was accepted by Cell magazine and featured on the cover. You can see a larger version of the winning cover by clicking on the thumbnail image above. It's a composite image of chalkboard diagrams and formulas relevant to what went into creating the cell model (artist: Dr. Markus Covert).
One of our favorite images that didn't make the cut was a pseudo cell we created from a mixture of traditional lab supplies and computing accessories. Many thanks to Bernard André for the excellent photography work.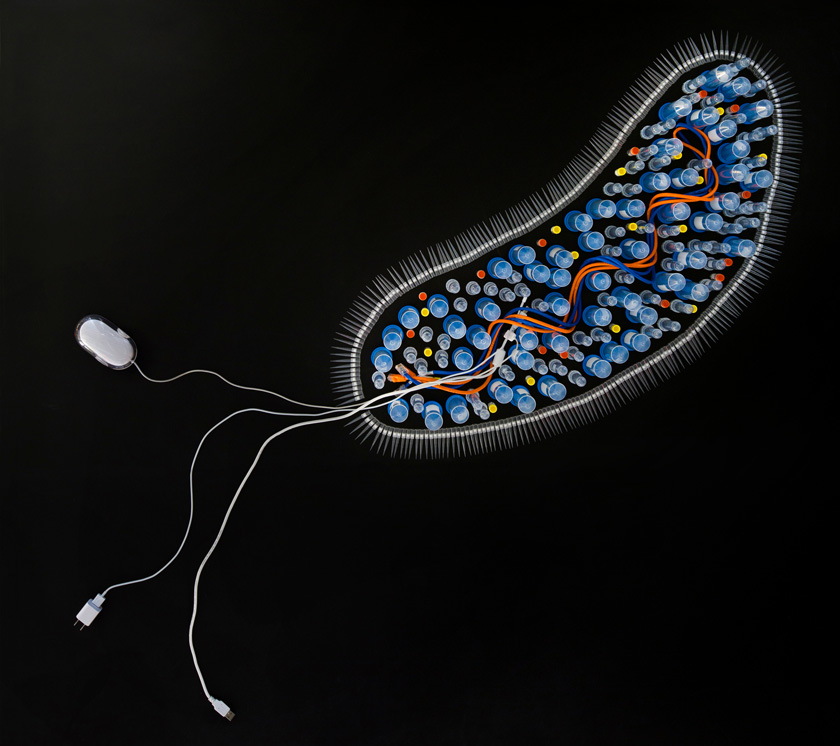 Tags: biology, cell, chalkboard, magazine cover, markus covert, model, science, stanford university
This entry was posted on Tuesday, August 7th, 2012 at 10:08 am and is filed under Idea Illustration. You can follow any responses to this entry through the RSS 2.0 feed. Both comments and pings are currently closed.
2 Responses to "Cell Coverage"